Peter Kornherr, BSc Microbiology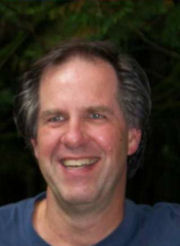 Peter H. Kornherr earned an Honors Degree for his Bachelor of Science in Microbiology in 1981. In 1984 he further expanded his education and graduated in Medical Laboratory Technology. Currently, he is employed as Senior Technologist for the microbiology department of Gamma-Dynacare Laboratories in Ottawa, Ontario, Canada.   
Course instructor for Algonquin College, Consultant for Oxoid Canada, lecturer to various laboratories and various colleges in Ontario on behalf of the Ontario Society of Medical Technologists.  
He has written articles for quarterly periodicals and research posters for detection methods of M.R.S.A., G.B.S, and G.A.S. at  CACMID and ASM conventions.
Peter co-created the first Health Canada certified Level 3 clinical laboratory in Ontario for TB detection. Recipient of the Robert Armstrong Award.
Part of his daily work is assessing a host of many patient sample types for presence of bacterial (including mycobacterial and mycoplasma), fungal and parasitic pathogens.
He has also performed environmental microbiology testing for several companies such as  MDS Nordion and iStat Canada.  
Peter Kornherr brings invaluable knowledge mentoring with his wife and partner Sylvia, proofing internet articles and recent findings concerning equine research in areas of microbiology, nutrition and chemistry.  He is a fortress of support to his partner and plays an active role maintaining their hobby farm enjoying their horses, donkey, border collie and kitties.
Return from Peter Kornherr, Founder to HOME