About M. W. "Tookie" Myers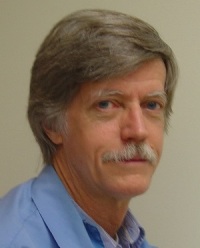 Interview with Steve Walthall, CJF, DWCF about Tookie Myers
Biography
M.W. "Tookie" Myers, D.V.M., Farrier is a valued member in the equine industry contributing his expertise on challenging cases with difficult hoof pathology and metabolic disorders. His practice includes incoming referrals for unresolved cases, international equine consultations, farrier mentorship, field research, and veterinary/farrier support for his routine client base working out of locations in Virginia, Washington D.C. and North Carolina.
He is an established equine practitioner of over 35 years. Dr. Myers was under the horse at age 12, pulling shoes for farriers until he was old enough to work up his own farriery clientele. He completed his undergraduate studies at Louisiana State University 1973 - 1974, majoring in animal science and minor in zoology. Undergraduate studies at Loyola University of New Orleans, double major in biology and chemistry and minor in physics with a 3.9 grade average. He received his Doctor of Veterinary Medicine from Louisiana State University School of Veterinary Medicine in 1978. Live cell microscopist, exotic, avian, and laboratory animal medicine and surgery are several expanded areas of his continued education and experience. Today, he is an accomplished veterinarian, farrier, horseman, trainer, instructor and horse judge. His experience and qualifications bring a unique perspective to the industry, keeping abreast of the most current information pertaining to limb mechanics, nutrition, physiology, environment, animal behavior, veterinary diagnostics, surgical procedure, training, alternate modalities, and internal medicine as it affects the equine distal limb and ultimately the entire horse. He has a passion to teach and mentor, generously giving back to the equine community.
Contributions and Experience
President of The American Horse Protection Association from 2011 to present.
Served on Board of Directors for the American Horse Protection Association from 1988 to 1999.
Served as veterinary consultant to the AHPA since 1985.
Served on Board of Directors of the Guild of Professional Farriers from 2010 to 2012. Interim Chairman of Body of Knowledge of same.
EQUUS - the balanced equation mentorship program for farriers, veterinarians and horse owners, including pro bono case study work-ups to encourage analytical thinking and moving the industry forward, 2007 to present
Consulting Veterinarian for Horseshoes.com website from 2005 to present.
Tidewater Wild Horse Society - Member and Veterinary consultant (1992-1994 [disbanded 1994])
City of Chesapeake 4-H - Veterinary consultant (since 1982)
City of Virginia Beach 4-H - Veterinary consultant (since 1979)
Professional Services
Veterinary owner/solo practitioner of Vet Care Etc. PC, medical and surgical treatment of all species. Herd health. Norfolk Zoo and laboratory animal consultant
Veterinary consultant, adjunct staff for Deepwood Veterinary Clinic, Centreville, VA
Certified live cell microscopist, veterinary consultant, trainer, advisor, key note speaker, and adjunct staff for Deepwood Veterinary Clinic in Centreville, VA.
Veterinary product use and development consulting for Oxyyfresh Worldwide, Inc. as well as Infinity, Inc.
Expert witness/consultant to several law firms regarding animal involvement in cases.
Numerous consulting positions such as veterinarian for American Horse Protection Association (AHPA).
Consulting and attending vet for Professional Laboratory and Research Services, the Institutional Animal Care and Use Committee member for American Type Culture Collection, publications and medical papers.
Consultation in animal behaviour as well as behaviour modification through training, nutrition, and medications.
Partnered Alliance, Podiatry, EPC Solutions, Sylvia H. Kornherr (https://www.hoovesandhorses.com) International hoof care consulting team
Veterinary consultant, The Hoof Rehabilitation Center, Carthage, NC
Accomplishments, Publications and Lectures:
Equine Publications
Myers  M, Kramedjian R, Kornherr S, Trimming and the Hoof Pastern Axis, American Farrier's Journal, July-August 2011: pp 58-65
Myers M, Kornherr S, Recognizing Subclinical and Chronic Laminitis, IHCS presentation, Confronting Laminitis on all fronts, Feb.2013
Myers  M, Kornherr S, Veterinarian/Farrier/Horse Owner Handbook, Best Foot Forward, Holistic Hoof Care,  in progress
Equine Peer Reviewed Publication:
Matthews, NS, Myers, M, The Use of Tiletamine-zolazepam for Darting Feral Horses, J Equine Vet Sci 13:264 1993.
Publication in Progress:
Kenny, M; Myers, M, Effect of Nail Placement on the External Symmetry of the Hoof Capsule of the Equine Digit 2013
Myers, M, Kornherr, S, Veterinarian/Farrier/Horse Owner Handbook, Best Foot Forward, Holistic Hoof Care 2013
Lecture Presentations:
Nutrition and Hoof Health Webinar - Food for Thought
(Presented at American Farriers Journal, Intl. Webcast,  May 2013)
 Laminitis Panel Discussion – Diagnoses and Therapeutic Options
(Presented at the International Hoof Care Summit – 2013)
 Stretch Your Process, Not the Hooves You Attend
(Presented to the American Farriers Association – 2012)
Decoding the Hoof Capsule - Tools to Recognize and Repair Hoof Distortions
(Presented at the Horseshoes.com Online Conference - 2011)
Effect of Application of the Nolan Hoof Plate on Objective Parameters of the Equine Hoof
(Presented at the International Hoof Care Summit – 2009)
Subclinical Laminitis in the Show Horse
(Presented to the Sound Horse Conference - 2009)
International Webinar - Veterinarian, Farrier Continuing education, distal limb bio-mechanics, nutrition, podiatry therapeutic applications, EQUUS - the balanced equation Webinar series, Ontario and Quebec, Canada - 2009
International Seminar - No Hoof No Horse Clinic, Dissection and Demo, Madawaska Pleasure Riders Association, Beckwith, ON, Canada - 2008
International Clinics -  Veterinarian, farrier and horse owner clinics addressing health, nutrition and function of the equine hoof, Ontario, Canada, sponsored by Almonte Veterinary Services - 2007
Laminitis - Is It or Isn't It?
(Presented at the Horseshoes.com Online Conference - 2003)
Websites:
https://www.hoovesandhorses.com     http://www.thehoofcenter.com/     http://www2.horseshoes.com/
Return from About Tookie Myers to the Home Page